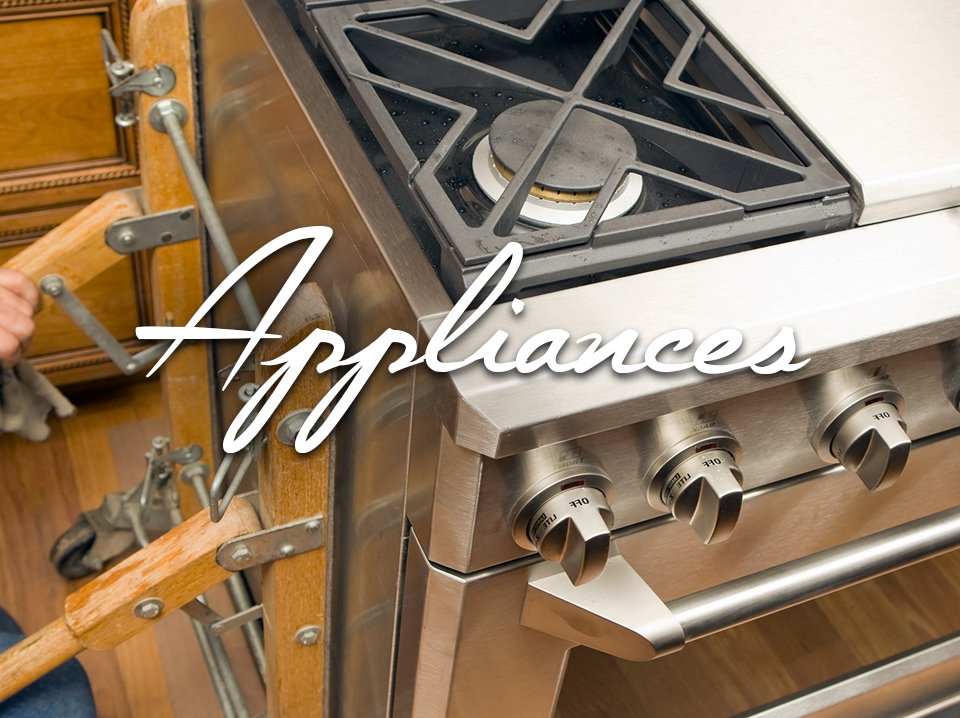 KitchenAid Appliances for Milwaukee Kitchens
Remodel Your Home with the Latest Appliances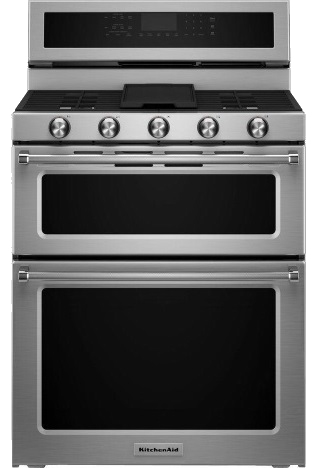 Wisconsin Kitchen Mart installs brand new KitchenAid appliances in remodeled kitchens across Milwaukee. Known for using the latest technology to increase appliance performance, KitchenAid is a popular choice for new kitchens.
Kitchen Aid Ovens, Cooktops, and Ranges
Bake and cook whatever you want with efficient KitchenAid ovens, cooktops, and ranges. Single, double, and combination wall ovens are all available to save space in your newly remodeled kitchen. Features include:
Temperature conversion system
Bake/broil setting
Self-cleaning cycle
Roll-out racks
Extra-large capacity
KitchenAid has developed Even-HeatTM convection technology for more efficient heating. This system keeps the temperature of the entire oven cavity constant. Food will cook or bake at an even temperature, without corners being overdone or centers left cold.
KitchenAid Refrigerators
There are many different styles of KitchenAid refrigerators available for your new kitchen. Units may have one or two doors for easy access. Freezers may be located on the bottom or side-by-side with the main cooling space. Separate compartments keep fruits and vegetables fresh longer.
Enjoy refreshing drinks from a KitchenAid icemakers located on the door or inside the refrigerator. Or use an Under-Shelf Prep Zone for storing ready to cook food in order to save time.
KitchenAid Beverage Centers
Serve drinks at the right temperature with a KitchenAid beverage center. Smaller than a traditional refrigerator, these units are convenient for storage. The undercounter refrigerators have different rack configuration to fit wine bottles, beers, and other specialty drinks.
KitchenAid Ventilation Systems
If you cook a lot of meals on the range, you need a dependable KitchenAid ventilation system. These quiet range hoods and vents clear your kitchen from steam, smoke, and odor. Retractable systems can fit flush against the ceiling when not in use.
Select Your KitchenAid Appliances at Wisconsin Kitchen Mart
Visit our kitchen remodeling showroom in Milwaukee to see all our KitchenAid appliances. There are countertop appliances and other major appliances to choose from. Our expert designers will help you select the right appliances for your cooking needs and remodeled style.