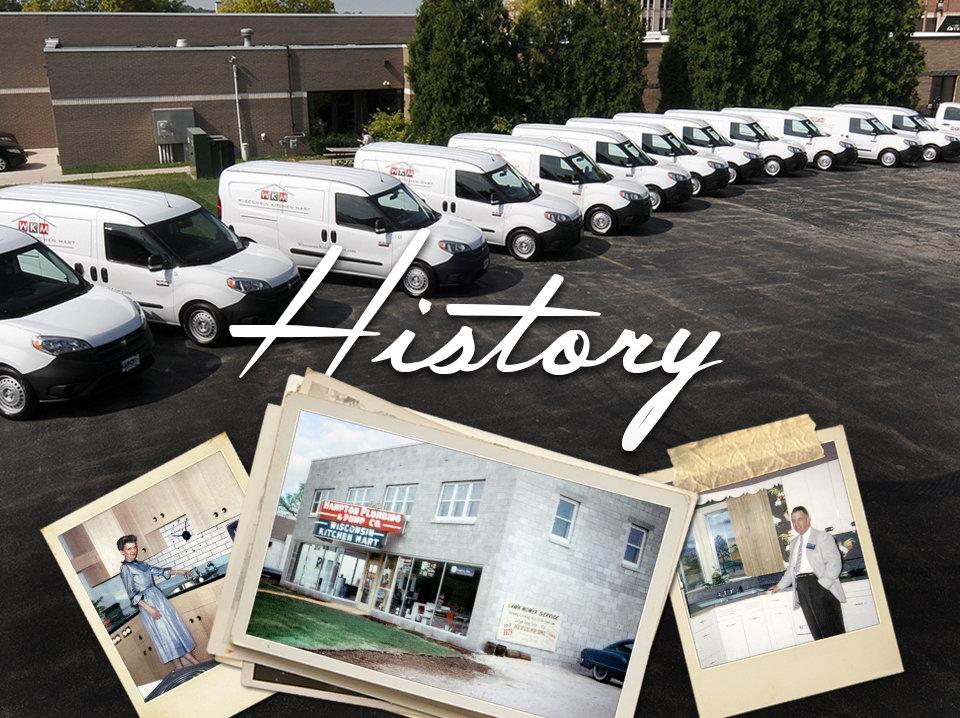 About Wisconsin Kitchen Mart
The Single Source for All Your Remodeling Needs
Wisconsin Kitchen Mart has been serving the Milwaukee area for over 60 years. It all started in 1951, when the population of our city was only 700,000 and kitchens were covered in pink and yellow. We've come a long way since then.
Our premier kitchen remodeling company quickly became known for providing beauty, creativity and fine craftsmanship. The business grew steadily and now many of our customers are 2nd and 3rd generation! We are proud of our heritage of offering award-winning design, amazing style and superb craftsmanship.
Make Your Remodeling project as Pleasant as Possible
We notify you at least five days before we start your job
We establish a start date and finish date
All project materials will be staged in our warehouse before we start your job
We deliver the merchandise in our own trucks
We use plastic sheets to cover all doorways leading to other areas of the home
We keep the construction area clean and remove all trash
The exact time and number of workers on the job each day will vary
There may be an open day on the schedule, depending on project progress
Company Service Policy
Since 1951, the WKM Company Service Policy has been implemented to ensure your project is completed to your total satisfaction.
We provide and install:
As we've grown, a full design staff was added along with a team of professional craftspeople. We moved to our present location in 1988 with an 18,000 sq. ft. showroom full of the latest appliances and custom cabinetry and granite countertops. Along with kitchen remodeling, we also cover bathrooms.
We have served homes all over the Milwaukee area:
Like we often say, "Experience, it's a beautiful thing."