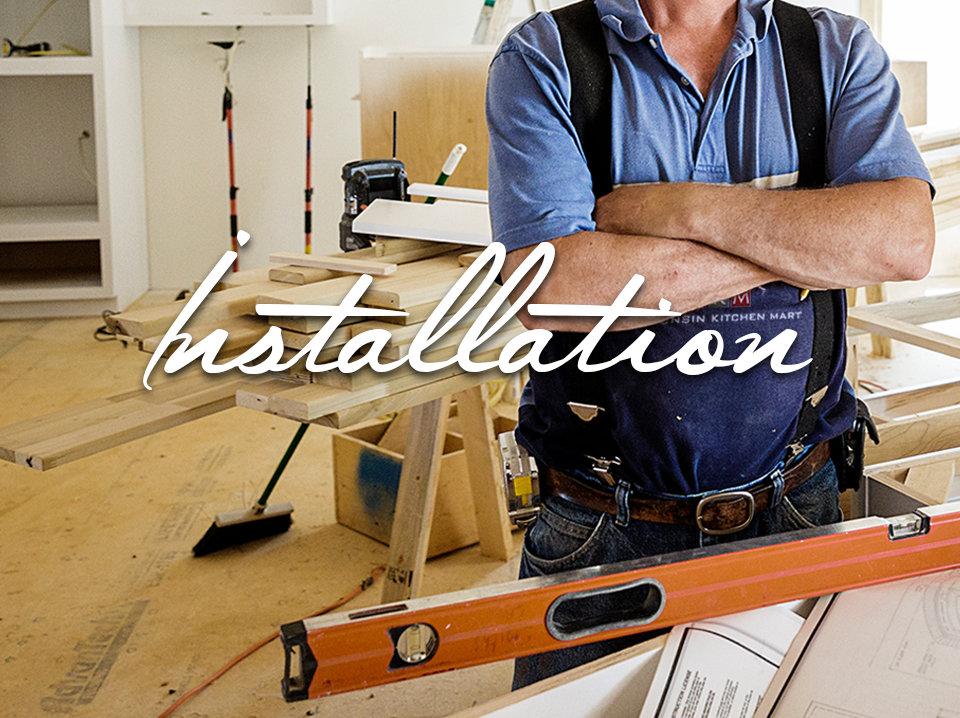 Kitchen Installation Services
Professional Remodeling for Milwaukee Homeowners
Wisconsin Kitchen Mart provides professional installation services for our home remodeling customers. We have our own tradespeople who provide excellent workmanship and respectful service while in your home. Our in-house team of craftspeople includes:
Carpenters
Plumbers
Electricians
Flooring specialists
Drywallers
With our roster of home remodelers on the job, your new kitchen or bath will start to take shape before your eyes.
Appliances, Fixtures, and Hardware
When you require new appliances and fixtures in your kitchen or bathroom, leave all the work to Wisconsin Kitchen Mart. We have a large variety of world-class appliance brands including KitchenAid, Sub-Zero, GE, and more. Our team will remove your old appliances and then deliver and install the new pieces.
Our premier kitchen remodeling includes granite countertops and cabinetry measured specifically for your home. You will control everything about your remodel when you work with Wisconsin Kitchen Mart.
Contact Milwaukee's installation experts of Wisconsin Kitchen Mart today for remodeling services.