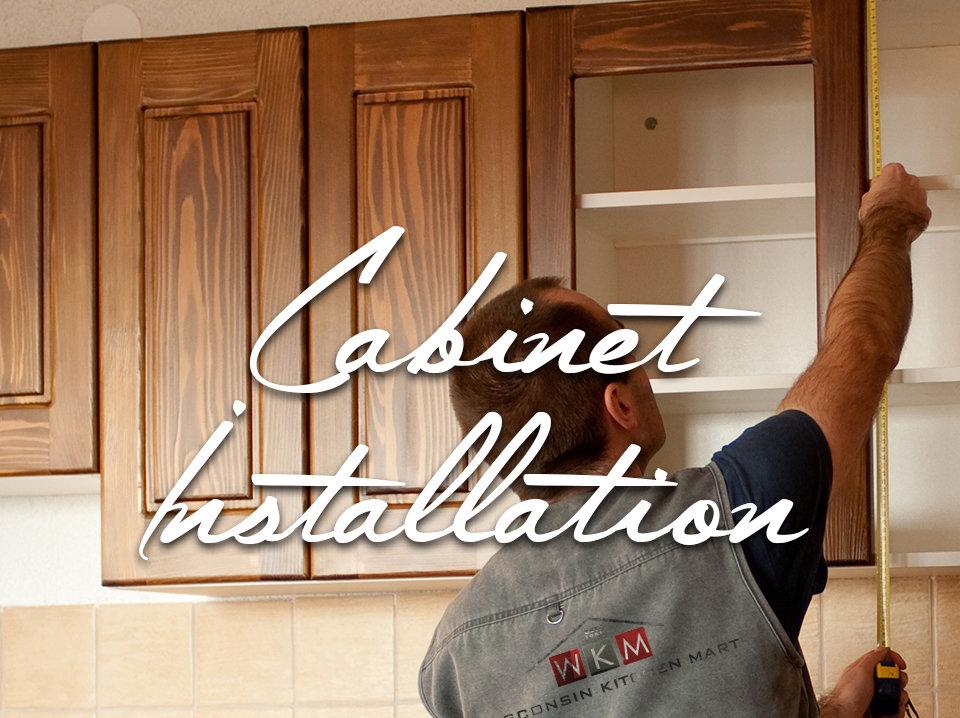 Cabinet and Woodworking Craftspeople in Milwaukee
Custom Cabinetry for Kitchen Remodeling
At Wisconsin Kitchen Mart, anything but the finest workmanship goes against the grain. We have our very own cabinet and woodworking craftspeople to give you the ultimate variety in custom cabinetry, including our own Hampton and Greenfield lines. Our expert woodworkers handle more than just cabinets, crafting custom doors and even dining room tables!
We have 3 lines of custom wood cabinets available. Plato, Hampton, and Greenfield cabinets are all crafted specifically for your kitchen or bathroom remodel. Select from oak, maple, cherry, walnut, or a more exotic hardwood for your home.
Learn more about our cabinet lines now: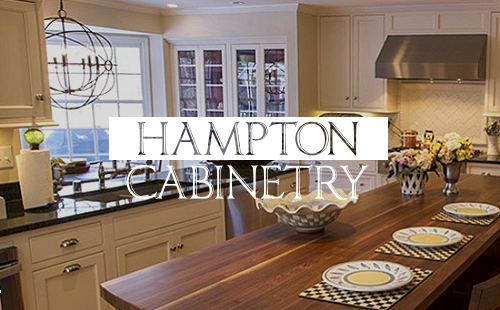 At Kitchen Mart, we believe in combining beauty with craftsmanship. Our Hampton Cabinet line will give your family years of use and enjoyment in your remodeled kitchen. Our cabinet specialists adapt the Hampton Cabinet line with highly usable features, like 120 degree open cabinet doors, offering the greatest storage space accessibility.
Each cabinet begins with hand selected hardwood, chosen specifically for your custom kitchen designs. Unlike cabinet shops, our carpenters do not stop with detailing the exterior of your cabinets. We stain inside and out to give your cabinetry a refined and finished look.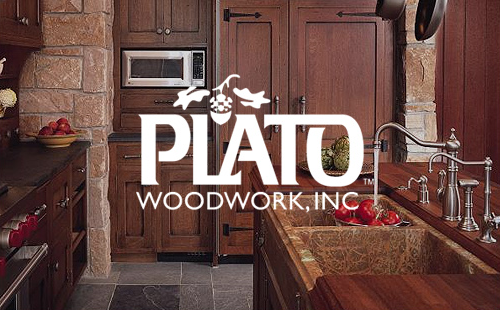 Started over 100 years ago in Plato, Minnesota, by the Pinske family, the Plato Cabinet line has come a long way from its local beginnings. With such fine woodworking, the Plato Cabinet line inevitably won national attention and became a must-have for kitchens across the country. Plato kitchen cabinets have adapted to modern demands while retaining their classical style.
The Plato Company is still owned by the Pinske family today. When you decide on Plato Cabinets for your kitchen remodel, you're bringing hardwood with heritage into your home.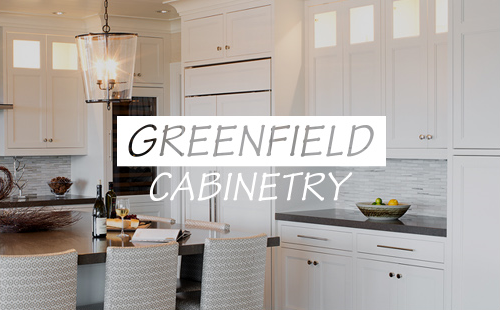 The semi-custom cabinetry of the Greenfield line is based off standardized designs. From this standardized framework, our cabinetmakers will customize your cabinet setup to perfectly fit the design concept. We use the same exceptional workmanship and high quality hardwood to make every piece unique.
There are several styles of Greenfield cabinets for you to choose from. Visit our cabinet showroom to see all of our cabinet selections.
Cabinet Styles from WKM
Customize your kitchen or bathroom with specially designed cabinets. Popular styles we offer with our cabinet lines:
Traditional
Modern
Casual
Contemporary
Rustic/country
Mission
Craftsman
Once you have an idea of the overall style you want for your kitchen or bathroom, we can get to work personalizing your home. Some customizable options on these cabinets include:
Natural wood pattern
Solid color
Raised drawer(s)
Flush drawer(s)
Interior Lazy Susan shelving
Glass inserts (Shaker or Mullion)
Hidden hinges
Handles, knobs, and pulls
Countertop material
The cabinets we install can be built-in or freestanding islands. During the in-home consultation we will measure your existing kitchen or bathroom to determine cabinet sizes.
Milwaukee Wood Cabinet Showroom Offers Variety
At our Milwaukee showroom, you'll see examples from all 3 custom cabinet lines. During the design and development process, your designer will show you all the different woods and stain possible for your new cabinetry.
Whether you decide on the Plato, Hampton, or Greenfield line for your cabinets, you will receive the kitchen of your dreams when you remodel with Wisconsin Kitchen Mart in Milwaukee. View our 3 cabinetry lines to see our craftsmanship for yourself.
Matching Countertops and Appliances
Your kitchen remodeling project doesn't just mean new cabinets: Wisconsin Kitchen Mart fabricates custom countertops and installs new appliances. Our stone countertops are the perfect addition to your kitchen or bathroom. These materials are easy to clean and resist scratching. Counters are made from:
Granite
Limestone
Marble
Slate
Quartz
Once the new cabinets and counters are in place, we install your brand new appliances. Our appliances include regular refrigerators and ovens to island hood ventilators and chilled wine drawers. Your new appliances will fit in perfectly with your new cabinets and counters.
Award-Winning Milwaukee Designers
During your initial consultation, our kitchen and bathroom designers will cover everything you want out of your remodeling project. They'll go over all your options for cabinets, counters, and appliances, making recommendations based on their experience.
During your remodeling process, we handle the entire installation process. Our experienced contractors will ensure each cabinet, counter, and appliance fits perfectly.