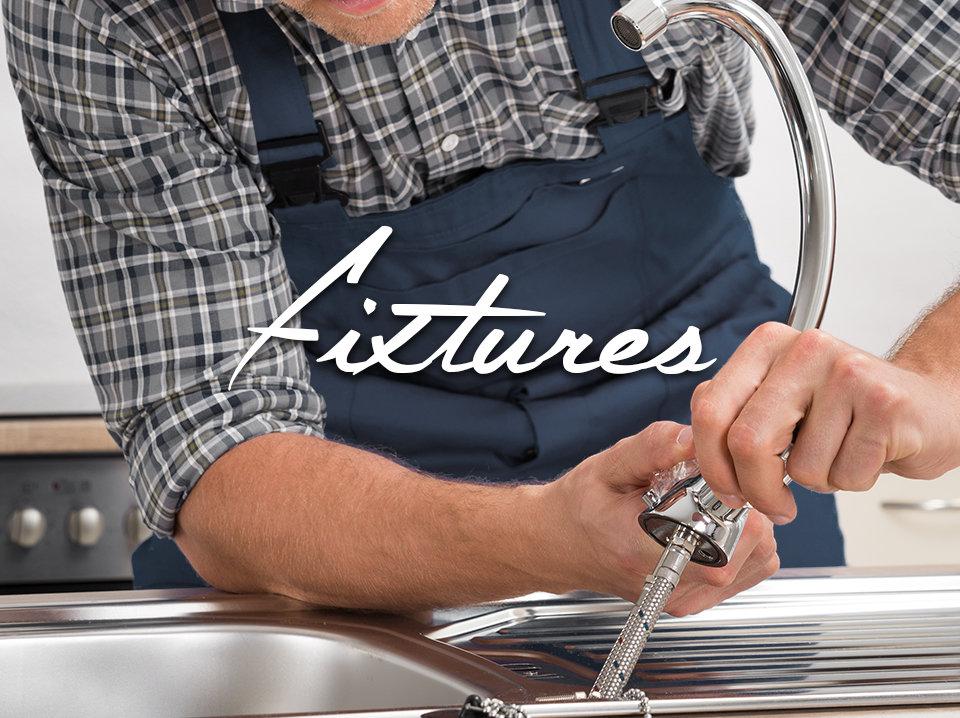 Kitchen Fixtures for Milwaukee Homes
Faucets and Lighting Systems for Wisconsin Home Remodeling
After you've selected the cabinets, granite countertops, and brand new appliances for your remodeled kitchen, it's time to pick your fixtures. We've got all the kitchen and bathroom fixtures you'll want for your custom luxury remodel. From top mount showerheads and fancy pedestal sinks to swan neck faucets and double basins, you'll find what you need – Wisconsin Kitchen Mart literally has the kitchen sink.
Kitchen and bathroom faucets are available from the world's best brands, including:




Sink fixtures range from faucets and handles and built-in soap dispensers and spray nozzles. However you imagine your kitchen or bath remodel, WKM designers will make it a reality.
Popular Kitchen and Bathroom Fixtures
Farmhouse sinks: These sinks are made to work and look great. Farmhouse or apron sinks stick out from the counter to provide extra space for washing dishes or prepping food. The functional design has made farmhouse sinks a must for anyone who loves their time in the kitchen.
Trough sinks: Similar to the farmhouse sinks, trough-style sinks bring real functionality to your home. These sinks are large enough for all your pots and pans.
Undermounted sinks: Most sinks are installed over countertop and require a lip of material to form a seal. Unfortunately, water can get underneath the joins and seams. Undermounting is a popular way to prevent this potential water damage. The countertop covers the borders of the sink so there is no extra material. This look works well with stone countertops of granite, quartz, and marble.
Smart sinks and faucets: Technology has a finally found its way to the kitchen and bathroom. Smart faucets include built-in sensors for touch-free activation so you can still turn on the water even when your hands are full.
Multiple sinks and faucets per room: Two sinks in a bathroom has been a long-standing trend, especially in master baths for couples. Yet now kitchens are coming into the mix. A sink for dishes and a sink for food make the kitchen a little more organized and far more efficient.
Soap dispensers: Built-in soap dispensers eliminate the mess and clutter of bottles around the sink. Matching faucets and soap dispensers keep kitchen and bathrooms coordinated.
Recessed cabinet lights: These lights are installed directly under hanging cabinets. Turn them on while doing detailed work or for extra illumination while hosting guests.
Track lights: The days of lighting a kitchen with a single lamp are over. Overhead track lighting fixtures light up the whole room.
 
Kohler
The kitchen faucets from Kohler are known for their clean, bold designs. Sink faucets can have one or two handles in the forms of levers, crosses, or knobs. There are also touchless models so you can easily turn the water on and off even when your hands are full. Kohler faucets are available in over a dozen finishes, making it easy to find a color to match the rest of your kitchen décor.
Kohler also has bathroom faucets and fixtures. For the shower, consider adding a Kohler body spray nozzle for a more enjoyable shower experience. Or prepare a bath with a tub faucet.
Moen
Kitchen faucets from Moen can be wall mounted or inserted into the counter. There are many different styles, including pulldown faucets, optional soap dispensers and side sprays, and single or double handle options. With Moen, you're sure to find a faucet to meet your kitchen needs.
Moen's bathroom fixtures include shower only faucets, tub filler faucets, and tub and shower combinations. Showerheads can detach from the wall for more convenient cleaning. Finishes for the faucets include chrome, matte black, and bronze.
Elkay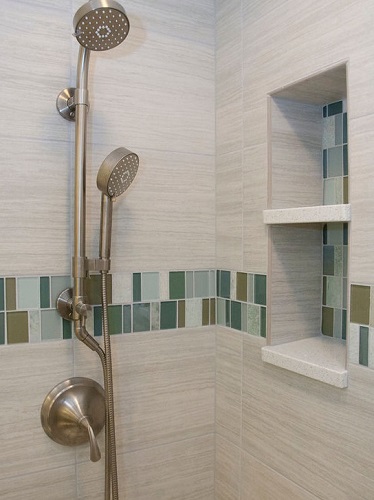 Elkay kitchen faucets are available in many types. There are both pulldown and pullout sprayers, pot fillers, fixed spouts, and gooseneck models. Handles can be attached or separate, along with side sprays and soap dispensers.
Finishes for Elkay faucets include:
Stainless steel
Antique steel
Brushed nickel
Chrome
Oil rubbed bronze
And more!
Delta
Delta faucets for kitchens use innovative designs. Many pulldown models are available to make rinsing food and washing dishes easier. Kitchen sink accessories like side sprays, pot fillers, and soap dispensers are offered in matching styles and finishes.
Finishes include:
Chrome
Stainless steel
White
Polished nickel
And more!
Delta's bathroom faucets and showerheads are just as impressive. Electronic faucets use built-in sensors for touchless activation, saving water and time. Showerheads can be stationary or detachable.
See some of the various fixtures and faucets we have available for your kitchen or bathroom.