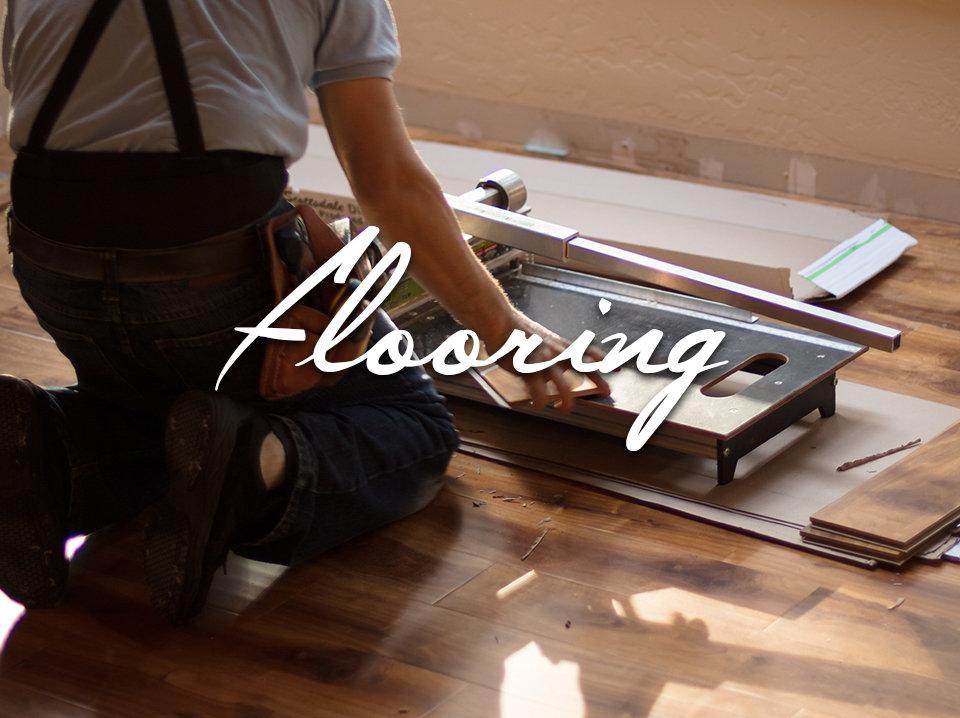 Floor Installation Services in Milwaukee
Restore Kitchen Floors with Hardwood and Tile
Wisconsin Kitchen Mart covers every aspect of your kitchen remodel, but everything starts with the floor. Few home upgrades create more lasting value than durable hardwood flooring or custom tile work. Our flooring installers are well-versed in dimensional characteristics and the reactions to relative humidity of a huge range of wood flooring types.  Our tiling experts cut custom tile designs, so you'll get the look you want with the longevity to match.
Hardwood Flooring
Wood floors with rich coloring add a natural beauty to Wisconsin kitchens. Traditional and exotic hardwoods are long-lasting, durable, and easy to maintain - perfect for the always busy kitchen. Wisconsin Kitchen Mart wood floor installers ensure your new wood floor looks great while adding to the value of your home.
When selecting a wood floor, there are many options. Traditional woods like oak and maple are standard favorites while more exotic woods are gaining popularity for their more unique coloring and patterns. Our award-winning designers will help you select the best combination of color, durability, and finish for your kitchen's floor.
Tile Flooring
Tile floors bring warmth and elegance into bathrooms and kitchens. The tile setters of Wisconsin Kitchen Mart use carefully selected tiles full of intricate patterns and textures for a stunning appearance to your floor. With expert installation, there won't be any gaps or crooked tiles.
Wisconsin Kitchen Mart offers a huge selection of tile to choose from. From ceramic and porcelain tiles, to marble or travertine, you'll have a wide selection of colors and patterns to choose from for your tiling. Some tiling can even emulate the look of wood or natural stone!
Easy Floor Maintenance and Cleaning
Professionally sealed and stained hardwood floors are naturally resistant to damage common to a busy kitchen. Certain woods are more resistant than others to scratches and gouges. Our designers will go over which wood is best for your kitchen situation.
Tile is equally easy to clean and maintain. Like wood, tile can be sealed for water and stain resistance. Tiles are durable to last a lifetime of regular use, and are heavily customizable to create beautiful mosaic designs in your kitchen or bathroom floor.
Check out our hardwood and tile flooring options.